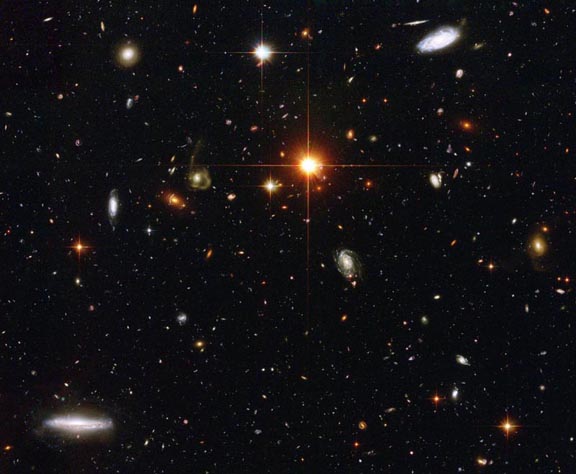 For an enlargement click on above photo.
Copyright and photo information is availale on the links page.
DISTANT GALAXIES AND COSMOLOGICAL MODELS
Edward J. Barlow (9/5/1920-2/3/2010)


Member of National Academy of Engineering
Recipient of NASA Public Service Award
Previous member Report Review Committee of the National Research Council
Retired Vice President, Research & Development, Varian Associates
---
ENTER HERE
Updated May 7, 2008
---
Search this site using SiteSearch by Google
© 2000-present. Ed Barlow -- All rights reserved.
FEEDBACK
URL this site: http://www.CosmologyModels.com
Created by: Cyberstars.com